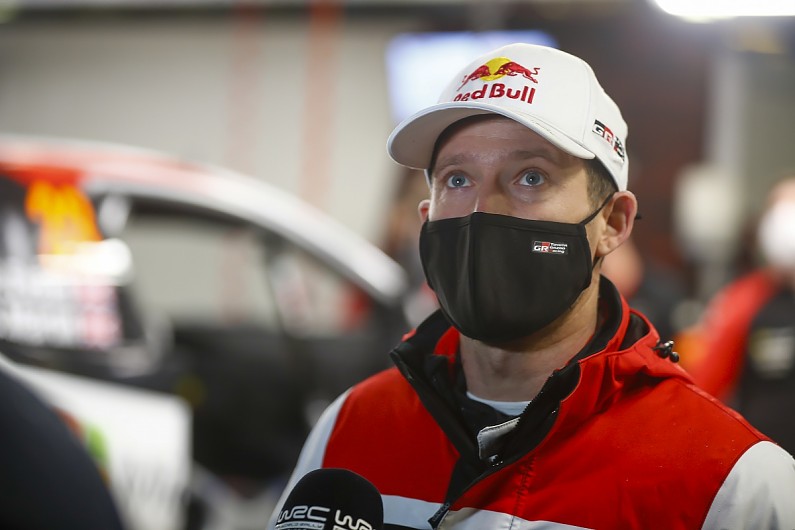 Toyota World Rally Championship driver Sebastien Ogier says "the most important thing" in his swansong campaign is that the series can stage a more representative season amid continued COVID-19 restrictions.
The Frenchman defeated team-mate Elfyn Evans to claim his seventh world title in 2020, but after a flurry of events were cancelled due to the pandemic, the seven-round season was the shortest on record.
There were concerns that the 2021 season-opening Monte Carlo Rally would be cancelled amid a steep rise in cases in Europe after Rally Sweden dropped out of its February slot, but the event will go ahead as planned, albeit under strict COVID protocol.
Sweden's slot has been taken by Arctic Rally Finland because of the increased restrictions, while the Ypres Rally in Belgium will make its debut in the series at the expense of Britain.
Organisers behind Rally Northern Ireland were unsuccessful in demonstrating to public officials that the asphalt counter represented a sensible way to spend public money with the UK's coronavirus death rate creeping towards 100,000.
This year's WRC is one of the most diverse in recent memory, with Croatia debuting alongside the returning Safari Rally in Kenya and Rally Japan.
Ogier, who deferred his planned retirement at the end of 2020 to return for one final season, said ahead of the Monte beginning on Thursday that the mix of venues in 2021 would add an extra layer of excitement to the title battle, which he believes could involve as many as five drivers.
PLUS: Evans on the talking points of WRC 2021
"For sure, the calendar is changing very often, but the most important thing for me is that we manage to have a decent number of rallies - that would be great," the Frenchman told Autosport.
"And, of course, going to new destinations always makes things exciting and interesting. I have been in the game now for many years, so the chance to go to new places is going to be nice."
In a recent interview with Autosport, WRC Director Peter Thul said it was the Promoter's "ambition to run 12 WRC events in 2021", although more calendar changes could follow in the weeks ahead.
Hyundai driver Thierry Neuville, who won the Monte in 2020, said he was relieved that the organisers had been able to keep the event running.
"Any cancellation at the beginning of the new season is never good," he said.
"However I think it was close. But we are here now, under safe conditions, and I'm very pleased to start with the Monte again.
"Last year's calendar was very exciting but, unfortunately, we couldn't do all of those new events.
"The year ahead is going to be exciting still. There are new challenges ahead; I'm looking forward to it."