A bumper entry for the Classic Sports Car Club last weekend shows interest in national racing remains high, but next year's picture - especially in Wales - is far less clear
October is normally the time when many in national motorsport really switch focus to looking at next year. It's the point where drivers with aspirations of climbing the ladder begin to seriously consider their next moves and it's also when clubs and series organisers start finalising their calendars for the new season.
But, as with so many aspects of this most unusual of years, it is not quite so straightforward in 2020. The delayed start to the racing season due to the coronavirus pandemic has meant drivers, for the time being, are still engrossed in title fights rather than thinking too far ahead.
Organisers are having to deal with additional hurdles in the remaining two scheduled months of this year's campaign while juggling planning for 2021 - four clubs have recently added new events in the final weeks of October in place of others cancelled by COVID-19.
And all of this comes against a backdrop of varying levels of interest. Perhaps unsurprisingly, it's the higher profile, more expensive categories that have featured the greatest dip in entries this year - British GT lost around a third of its grid (below), while Ginetta's GT5 Challenge series has also had fewer cars compared to its usual sold-out entries.
At the other end of the spectrum, some of the more grassroots series have thrived, and the Classic Sports Car Club deserves particular praise. Attracting around 540 entries initially - which then had to be cut back to just below 500 - for its Donington Park meeting last weekend is quite simply a phenomenal achievement and once again proves the popularity of the club's 40-minute one-or two-driver, low-cost race formats.
Given the nature of this year, the club running its categories as series rather than championships has really come into its own and has meant drivers can dip in and out, as finances, health and local restrictions allow. And that gigantic entry clearly demonstrates there is still an enormous appetite from people to go racing, which has also been boosted by fewer drivers heading overseas to compete amid the COVID-19 travel restrictions.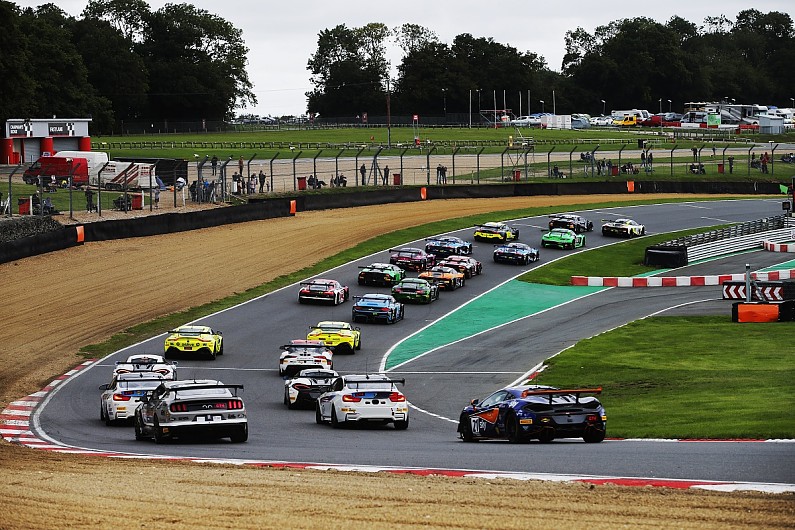 However, there is a feeling that national motorsport may not have yet borne the full brunt of the coronavirus pandemic and that could come next year. After all, the virus outbreak intensified in the UK in March, by which time many drivers' budgets were already in place for the season ahead.
Further down the tree, there has been a group of people whose disposable incomes have actually increased, if they remained in work or were furloughed, as they no longer had significant commuting costs and were unable to visit pubs, bars and restaurants or go on holiday.
The news of Pembrey cancelling its final remaining circuit racing event means it's increasingly likely that just one race event will have taken place at the two Welsh tracks in the whole of the year
However, that may not continue to be the case in 2021. By all expectations, it seems like the UK is in for a tough winter amid the resurgence of coronavirus and tighter restrictions.
The government's generous furlough scheme is ending and an increase in unemployment seems inevitable. Sponsors who may have honoured pre-existing agreements for this year might not be in a position to renew these for next. And there is uncertainty over whether this season will even be completed, let alone whether the following one is able to start on time in mid-March.
All of these problems are being felt particularly intensely in Wales. Autosport has already reported on how the devolved Welsh government's more cautious approach to the pandemic has had a significant impact. Rallying has been virtually suspended across the UK since March and nowhere has that been felt more strongly than in the Welsh forests.
And the news of Pembrey cancelling its final remaining circuit racing event means it's increasingly likely that just one race event will have taken place at the two Welsh tracks in the whole of the year.
That sounds financially disastrous, but Pembrey has been sustained by regular mid-week private test bookings that have at least ensured some income has been received. But circuit manager Phil Davies is a little more worried about next year.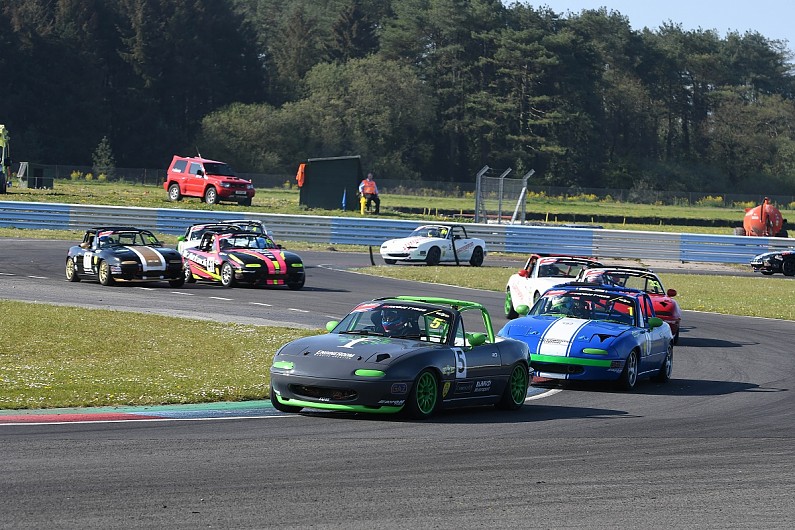 "Because we haven't run anything at all this year, people are concerned about booking for next year," he says. "That's understandable - if I was England-based, I would be thinking, 'Should we book next year at any Welsh circuit because they've not done anything this year?'"
It does make sense for clubs to be a little hesitant before booking track time at Pembrey and Anglesey. After all, it's unlikely the Welsh government will deviate from its more cautious outlook and that could mean restrictions last longer into next year - therefore making it a brave move to book any Welsh track time for March and April.
Davies says that regular visitors to the circuit are still likely to sign up, but he fears those that only book meetings every few years will give the venue a wide berth in 2021. He adds: "We will survive, we've got good staff and we will work hard to make sure everything is ready to go in the new year."
This is just one example of the uncertainties that motorsport, like so many other industries, faces looking to 2021. And just because some areas have emerged relatively unscathed from this season's difficulties, does not mean they will next year, too.