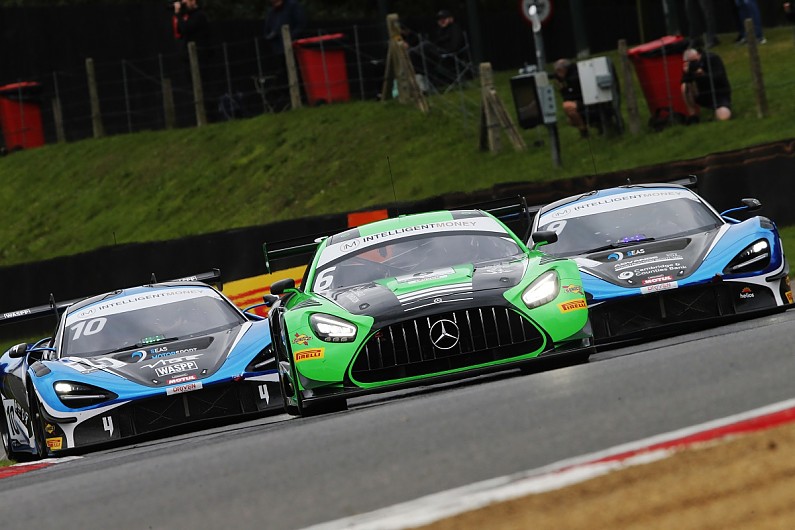 The unpredictability brought by SRO's Balance of Performance measures is making for a classic British GT Championship says 2016 GT4 champion GRAHAM JOHNSON, even if the competitors aren't overly enthralled
With six different GT3 winners from six races and five winners in GT4, British GT 2020 is proving more varied and exciting than anyone could have imagined. In what many were predicting would be a season to forget with smaller grids and COVID-19 restrictions, series organiser SRO has found itself with one of the closest-fought major titles not just in the UK, but anywhere.
Is such variance by design or luck? Well, SRO has been bolder than ever in 2020 in managing the Balance of Performance (BoP). In a bid to level the playing field, measures include adding or taking away ballast from certain cars or perhaps increasing rideheight in a bid to reduce a car's directional stability and thus lengthen the time it takes to circulate a track.
We've seen BoP changes take place between sessions and even as late as 10pm on a Saturday night, after qualifying has set the grid order. Moreover, the French-owned business has this year added ballast to certain driver pairings, so you might see one Silver pairing carrying 20kg in their race chariot while another, quicker couple piloting the same-spec car may get slapped with 40kg. Like I said, SRO has been bolder than ever in its quest to create a race worth watching.
One doesn't need to don a deerstalker and use a magnifying glass to discover what the paddock thinks of the ad-hoc competition-levelling measures: teams and drivers are pretty vocal, and negatively so.
But here's the thing: BoP management takes place in both directions! I've been frequently asked by a team or manufacturer I'm representing to not show our full pace in the official practice sessions. I've also witnessed a driver being chastised by a manufacturer for going too fast in qualifying!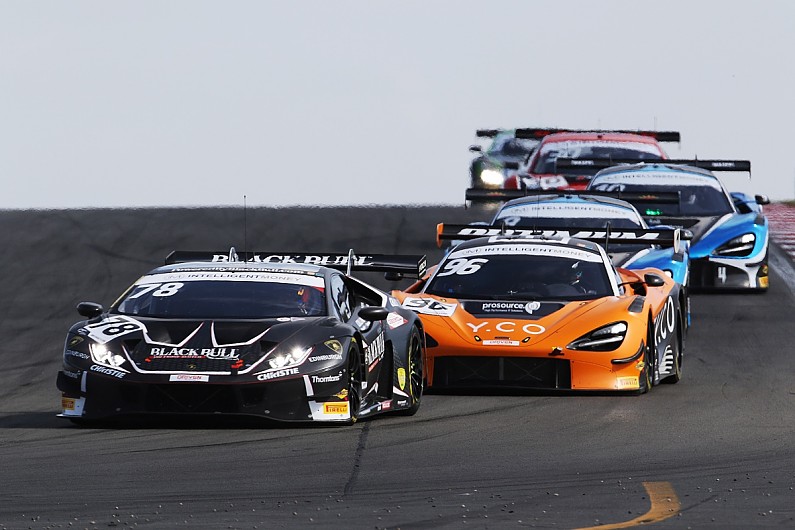 The good folk at SRO aren't daft. Of course they spot ultra-rapid sector times and they do have a calculator! They can get a pretty good idea of what a car's actual potential pace could be rather than simply believing what the published laptime says. And so what we have in 2020 is a series that is becoming almost impossible to predict. Just like a primary school sports day, everyone seems to get their chance to win a trophy.
It's an incredible fact that with a maximum of 87.5 points up for grabs with just three races scheduled to run in the 2020 British GT Championship, 10 GT3 cars - mathematically at least - could win the title, while anyone could be champion in the entire small-but-reasonably-formed GT4 grid.
With two rounds to go, the championships are wide open, especially with more performance-levelling measures likely to be thrown into the mix by SRO
In GT3, British Touring Car convert Rob Collard (above) continues to impress with not just his ever-increasing speed, humbleness and willingness to learn, but also with the way in which he has adapted to endurance racing. At Donington Park last weekend, Collard focused on maximising his lap speed and avoiding getting embroiled in unnecessary combat early on in the three-hour endeavour. Meanwhile, other hands that are more experienced than Collard in enduros battled for track position within the first hour and thus cost themselves valuable seconds.
Collard and his ultra-rapid team-mate Sandy Mitchell may have only finished sixth in the last race, but look at the timing sheet: despite having to serve a 20-second-long, Brands Hatch-winning success penalty in the last pitstop, Collard and Mitchell crossed the line in their Lambo just 23s behind race winner Sam De Haan and his Finnish Pro Patrick Kujala. Sitting a mere nine points behind the aforementioned De Haan and Kujala in the points table, Collard and Mitchell are now genuine title contenders.
Across the garage, fellow Barwell drivers Adam Balon and Phil Keen - my original tips for the title - impressed at Donington with second place, Bronze-rated Balon showing particularly strong pace against the younger, theoretically faster Silver pedallers. After a mystifyingly slow Brands, it was good to see the golden-locked Balon raise his game to keep him and Keen in the title hunt.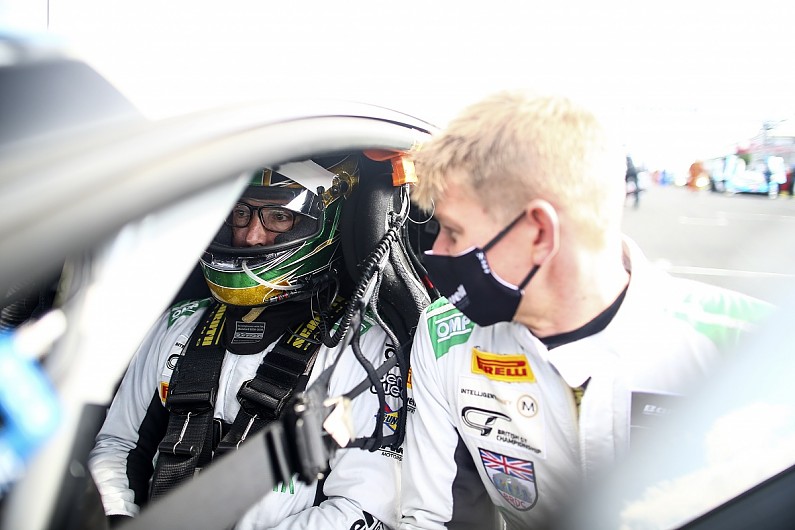 In GT4, all eyes have been on the TF Sport Aston battlers, 'battlers' being the appropriate word as it's no secret that the squad's drivers are unlikely to become besties. Following late-race contact between the two cars at Brands, the rather ambitious Jamie Caroline move led to one yellow sportscar stuck in the gravel while the other got slapped with a penalty.
While the TF cars of Connor O'Brien/Patrick Kibble and Caroline/Dan Vaughan trade insults on and off track, Academy's Jordan Albert and Matt Cowley are capitalising with a win at Brands and a moral victory at Donington.
Despite serving a 20s success pitstop penalty from Brands, they crossed the line just one second behind the winners, HHC's Patrik Matthiesen and Collard's youngest son Jordan. If the TF guys can't kiss and make up, the Mustang of Albert and Cowley will become champion.
With two rounds to go, the championships are wide open, especially with more performance-levelling measures likely to be thrown into the mix by SRO.
Just one piece of advice: perhaps the Land Rover recovery vehicle traversing the pitlane in the middle of the Brands Hatch race while the pit window was open was taking it a bit far!