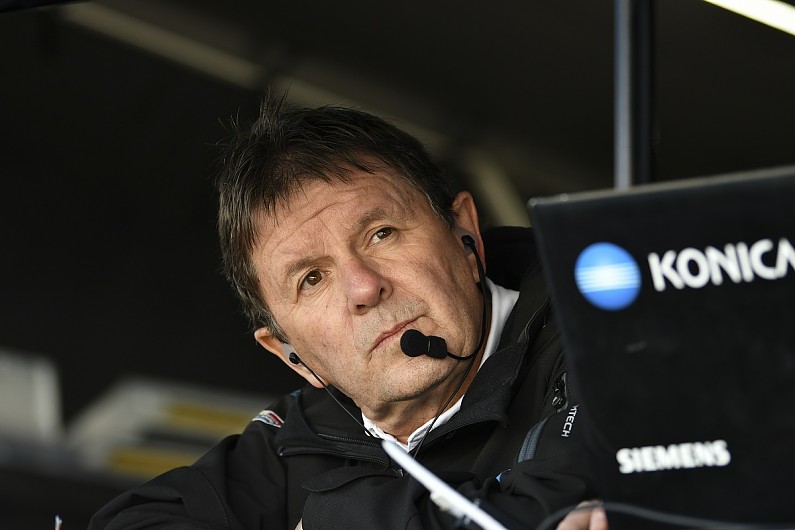 Wayne Taylor says his eponymous team's preparations for the IMSA SportsCar Championship season-opening Daytona 24 Hours have been "complete chaos", as the prolonged 2020 campaign delayed its switch to Acura.
The South African's Wayne Taylor Racing outfit has traded the Cadillac DPi-V.R it used to win three of the last four editions of the Daytona 24 Hours for the Acura ARX-05 which has won the past two IMSA titles with Team Penske, but a compressed test schedule has hampered its efforts to learn the new car.
The 2020 season only finished in mid-November due to the postponement of the Sebring 12 Hours, which Taylor said had put his team on the back foot for 2021 despite three of the four drivers in its revamped line-up for Daytona having previous experience of the car.
WTR's 2020 drivers Renger van der Zande and Ryan Briscoe have been replaced by reigning champion Ricky Taylor - who won the 2017 title for WTR before joining Penske - and former Action Express Cadillac ace Filipe Albuquerque, while ex-Penske IMSA drivers Alexander Rossi and Taylor's 2020 co-driver Helio Castroneves join for Daytona.
Describing the team's schedule to prepare for Daytona, Taylor Sr said it was "chaos, complete chaos".
"First of all, we've run at Sebring for a day, then we're going to the Roar [pre-event test], then we're going to have a [qualifying] race," he said.
"Then we'll come back and have a 24-hour race. We really got lucky that [IMSA] changed the ROAR from the beginning of January to the weekend before the 24 Hours because we'd never have been ready.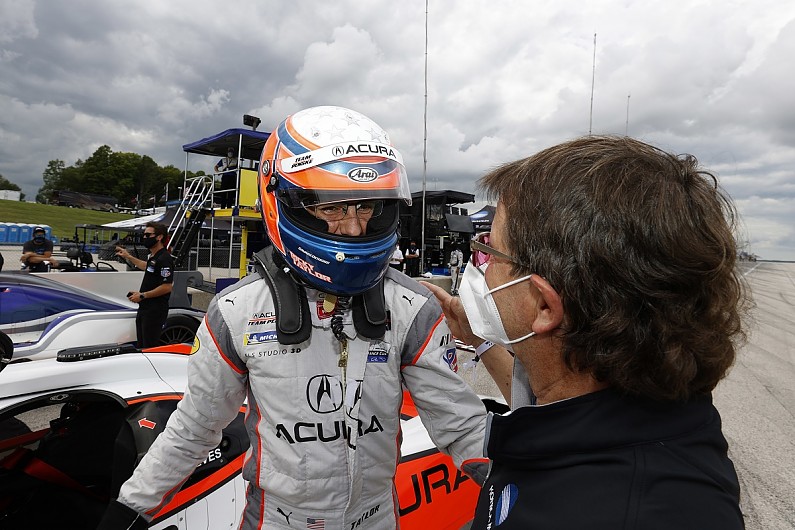 "When we received the two cars after Sebring, they'd been driven until the end of their lives, there was nothing basically on the car that could be used. So, we ordered two new cars, and at the same time rebuilt an existing car with new components, then we built another new car.
"We didn't go and test, because we needed the time, and the guys have literally been working 24/7 - they are really, really tired - and we tested at Sebring [on Tuesday] with just one slight little issue, not really a problem. It's hats off to all the guys for doing such a great job."
Taylor said that the ex-Penske contingent were "teaching us some stuff that we haven't learned yet" and that their insight - combined with fellow Acura runner Meyer Shank Racing, with which it is pooling data - would be advantageous at Daytona.
"When we were racing with Cadillac, it's like we were racing against each other," he said.
"Now that's out of the equation, the Cadillacs can go away and fight with themselves, and hopefully we can come along on the outside and blow everybody away.
"The support from HPD is like nothing I've experienced in the past - just really good."