Former IndyCar and Formula E driver Katherine Legge will return to racing at this month's Daytona 24 Hours after recovering from injuries sustained in a testing crash last year.
The 40-year-old Briton suffered a broken left leg and right wrist in an accident during a European Le Mans Series test at Paul Ricard while driving a Richard Mille Racing Team ORECA-Gibson 07 prototype.
After six months on the sidelines, Legge will now return to active competition at the IMSA SportsCar Championship opener on 30-31 January with Porsche GTD outfit Team Hardpoint EBM as part of its endurance-only roster.
Legge will pilot the #88 Porsche 911 GT3 R alongside two-time Le Mans 24 Hour winner Earl Bamber and series regular Rob Ferriol, the team's full-season pairing, while double GTD class champion Christina Nielsen reprises her partnership with Legge from the Meyer-Shank Racing Acura team in 2019.
The Guildford-born racer has contested the Daytona 24 Hours every year since 2014, recording a best finish of second in the GTD class in 2018 with MSR.
"I am excited on so many levels to get our season kicked off with Team Hardpoint EBM," said Legge.
"Last year was one to forget for me, but my legs are 100% race ready and I am chomping at the bit to get back in a race car.
"I am very grateful to the team and to Porsche for this opportunity, and for helping in my quest to showcase female talent.
"I believe we will be the first ever equally diverse team to have competed at Daytona 24.
"I'm looking forward to working with Rob and Earl, and learning how to wheel a Porsche, as it will be my first time with the marque.
"We are going to do big things this year and I couldn't be more excited to partner with them."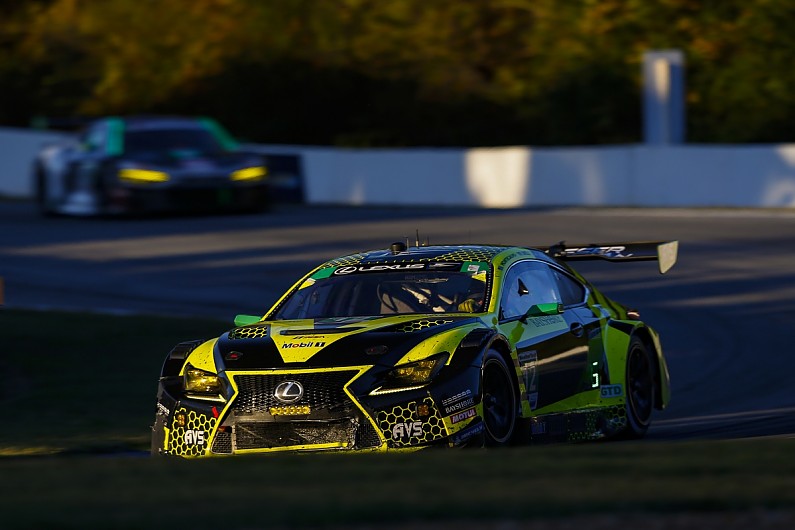 Rising star Kirkwood completes Vasser Sullivan's enduro line-up
Meanwhile, Kyle Kirkwood will join Vasser Sullivan Racing for the four long-distance IMSA races that comprise the Michelin Endurance Cup races.
The 2019 Indy Pro 2000 champion, who took part in last year's rookie Formula E test with BMW, will pilot the #14 Lexus RCF GT3 alongside ex-Indycar driver Jack Hawksworth and Aaron Telitz at the Daytona 24 Hours, Sebring 12 Hours, Watkins Glen Six Hours and Petit Le Mans, with former Corvette Racing ace Oliver Gavin joining for Daytona.
Kirkwood endured a disrupted 2020 campaign following Indy Lights' decision to cancel the season due to the COVID-19 pandemic, but made his IMSA bow with the team at last year's Petit Le Mans and Sebring 12 Hour races.
PLUS: The junior single-seater ace chasing the American dream
"I'm ecstatic to come back to Vasser Sullivan in a Lexus RC F GT3 for the endurance rounds of the 2021 season," said Kirkwood.
"The team is constantly excelling and this year everyone has made extreme strides to make sure we have a successful season.
"Our preparation is immense and I am really looking forward to kicking-off the 2021 season at the Roar Before the Rolex 24 this weekend."
A joint statement from team owners Jimmy Vasser and James Sullivan said: "We obviously have a ton of confidence in Kyle.
"He was an outstanding addition to the team last year and we are very excited and pleased we are able to add him to our Endurance Cup line-up.
"He brings a familiarity with the team and our other drivers and we look forward to even more on-track success this season."