Tyre giant Goodyear has extended its deal to supply the British Touring Car Championship for five more seasons to continue what will be an unbroken 24-year association.
Series organiser TOCA first awarded Goodyear sister company Dunlop the control-tyre contract for 2003, before the BTCC rubber was rebranded as Goodyear last season.
The new extension comes into force in 2022, and lasts until the end of 2026, while the Goodyear Dunlop conglomerate continues to hold the title-sponsorship rights for the championship.
The BTCC carried Dunlop's name in its title up until 2019, when it switched to current backer Kwik Fit, although it is understood that this was loaned by the tyre company in what the series two years ago described as "a collaborative effort between TOCA, Goodyear Dunlop and Kwik Fit which aims to introduce more fans to BTCC across the UK".
The tyre-supply deal means Goodyear will be on board for the beginning of the BTCC's much-anticipated hybrid era in 2022.
TOCA chief Alan Gow said: "The BTCC having a strong technical tyre partner is a key component of our success.
"As well, being the first major touring car championship to confirm its pathway for introducing hybrid technology, Goodyear is a hugely significant part of it.
"This is a very exciting period for the championship, and I'm pleased that we will continue our partnership with Goodyear through to the end of 2026.
"Goodyear has been an incredibly proactive and engaged partner of the BTCC for so many years and their ongoing commitment will help the championship continue to thrive into the future."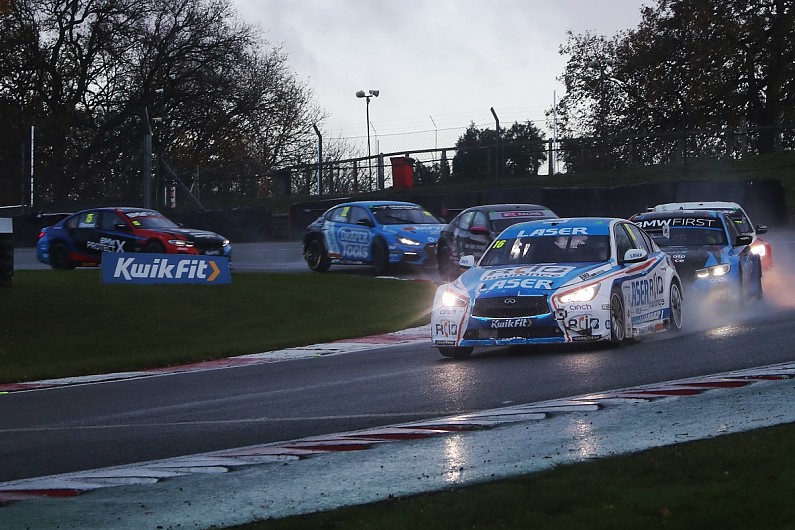 Goodyear Europe motorsport director Ben Crawley added: "We are thrilled to have signed yet another extension to our partnership with the BTCC, continuing as tyre supplier and retaining the naming rights to the championship.
"We were really drawn to the contract extension as we wanted to be part of the next exciting chapter of the championship.
"With the introduction of hybrid power, new demands will be put onto the tyres and we are able to bring a lot of knowledge and expertise to the programme thanks to our experience working with leading OEMs where we are shod on some of their hybrid and electric vehicles."
Remember when...
The BTCC, back in its days as the British Saloon Car Championship, carried title sponsorship for the first time back in 1972 - from a paper mill.
The Wiggins Teape Paperchase British Saloon Car Championship, to use its full name, was won by the Hillman Imp of Bill McGovern, while Frank Gardner's meaty Chevrolet Camaro took honours in the top class.