Former Formula 1 technical chief Paddy Lowe will be one of the star names at Autosport International Connect to debate the future of automotive and motorsport fuel sources.
Lowe will feature as part of the line-up of the virtual event ASI Connect taking place on 10-11 March to discuss the options for both renewable and net-zero carbon fuels that are transforming the industry.
The former F1 technical boss at Williams, McLaren and Mercedes has embarked on a new venture, Zero Petroleum, which is studying and developing the creation of synthetic fuel sources, which he believes will be part of the industry's cleaner future and can rival the rise in electrification.
It provides an intriguing dynamic following the technological advances in both electric-powered vehicles and synthetic fuels, with Lowe set to weigh in on the debate at ASI Connect.
"The need to move away from fossil fuels has never been clearer," Lowe said. "We are in a climate emergency. Electric vehicles are fantastic for many situations where weight and endurance aren't performance imperatives.
"However, the low energy density of batteries compared to liquid petroleum fuels (gasoline, kerosene, diesel) means there are many applications where electric power isn't an option and won't be in the foreseeable future."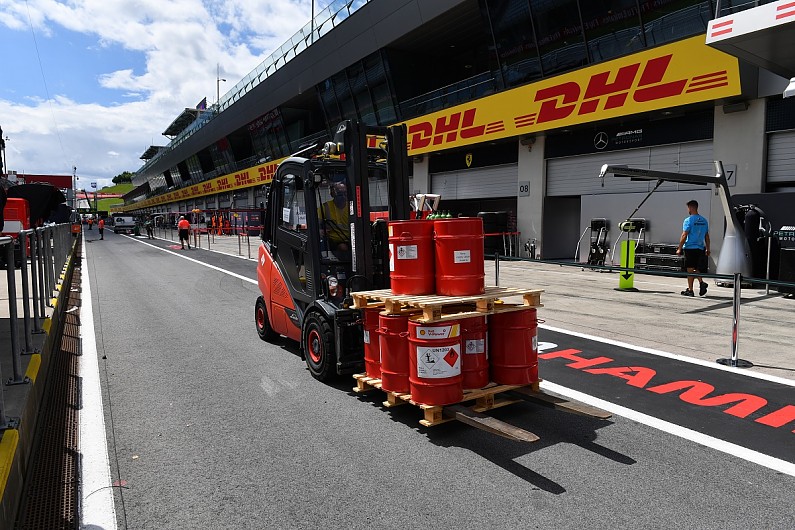 The debate comes as major motorsport championships plot out futures using sustainable fuels, including Formula 1 - which aims to be net-zero carbon by 2030 with biofuels set to play a key role - while the World Touring Car Cup also recently announced a move into using sustainable bio fuels from this year. The inaugural Extreme E season also begins in 2021, plus the start of the seventh season of the Formula E world championship.
"The advantages of Zero Petroleum lie in their ease of application," Lowe added. "They can be used in combustion engines and plug-in hybrids and can make use of the existing network of petrol stations.
"The fuel we will produce is a drop-in solution. It will enable vehicles to run without any engine modification, creating a perfect net-zero carbon energy source for the transportation, motorsport and classic car industries."
Lowe will take part in an online-only event alongside industry leaders, who normally attend the live Autosport International show, to both network and discuss the future of motorsport.
Virtual attendees to ASI Connect will be able to book appointments and network through the event's bespoke mobile and desktop app, while also receiving a six month Autosport Plus subscription when they register.
For more information on ASI Connect, the latest show announcements and the chance to join the event please visit: www.autosportinternational.com